hall of mirrors…
a desire to exorcise and fixate some states…
but primarily duplicating past traditions of focusing on a presumed self.

I have hardly anything in common with myself – Franz Kafka
Who is with me is against me – Francis Picabia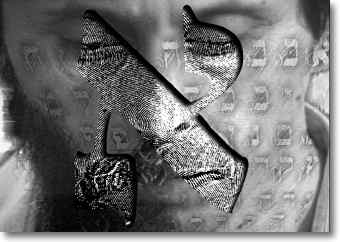 ONE SELF
multiplicities facing the Aleph
(approx. 1989)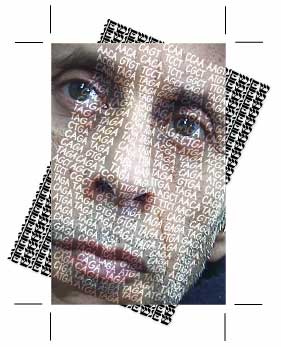 MOGEN YEHUDI
a sequence of events making one stick out
(approx. 1992)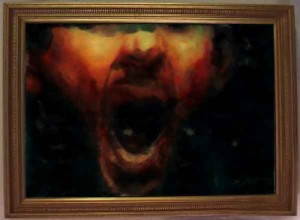 THE HISTORY OF ART: THE YAWN
reacting to particular histories
(approx. 1987)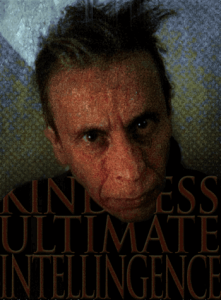 An homage to Conrad Veidt (Cabinet of Dr. Caligari/The Man Who Laughs) & Artaud.
(2009)

&
and going back in time,
early self-portraits
+
a triptych/installation
at the Vienna Jewish Museum
We declare ourselves irreconcilable with Art since it is intrinsically linked with theology, metaphysics, and mysticism…
Death to ART.
Aleksei Gan, 1923